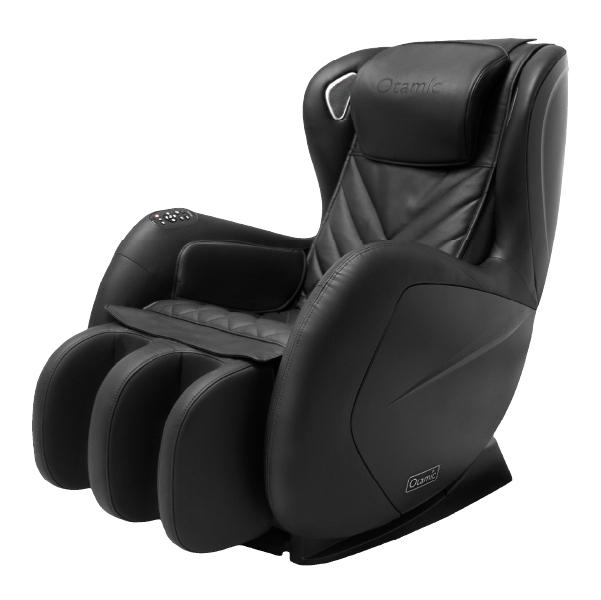 Otamic 2X Compact Chair
Original price
$1,599
-
Original price
$1,949
FEATURES
---
L-Track Massage
Zero Gravity & Cradle
Space Saving
Lumbar Heat
Acupuncture pressure massage on the calves
Side Controller
Bluetooth Speakers
Removable cushions
Footrest Recline
Airbags Massage
MANUAL
---
DETAIL INFO
---
Otamic 2X
The Otamic 2X ergonomic compact design was create for ones looking for a full body L-Track massage without having to take up a large footprint. This elegant and beautiful massage chair features 8 airbags massage. Don't let the size fool you. The massage is second to none. The chair can accommodate users up to 6fts. and less than 260 lbs.

---
L-Track
The L-Track rolling system allows the heads to massage neck down to through the glutes. The massage heads are deliver a smooth deep kneading action.
Zero Gravity & Cradle
Unlike other ordinary massage chairs, Otamic 2X features both zero-gravity and radle action. Inspired by NASA technology, the Zero Gravity position is the perfect position to enjoy a massage evenly distributing weight reducing pressure points in the back. Plus, Otamic 2X swings action moves upward and backward like a cradle to enhance your massage experience.
Space Saving
Otamic 2X only requires around 5 inches of wall space from the wall allowing it to take small footprint in the room. When reclining the chair will glide forward to compensate for the reclining backrest.

Airbag Massage
Otamic 2X has total eight airbags. It offers an airbag massage experience. Airbags are located at the thigh, and the calf areas. There are three levels of air pressure intensity that the user can manage.

Removable Cushion
A back cushion and one extra cover can be removed by the zipper at the top of the backrest. This cozy cushion makes the overall massage experience better.

Lumbar Heat
Otamic 2X features a heating mode on the back area which can be manually controlled on the side mounted remote. Heating therapy is a great compliment to the massage rollers and airbag massage. Heating the body's temperature is know to increase blood circulation and loosen tense muscles.

Acupuncture pressure massage on the calves
As the calf airbags inflate, the pressure nodes will press into the back of the claves hitting a pressure point to stretch and loosen muscles. 

Side Controller
A controller is located above the right arm area which the user can easily access to control the Otamic 2X. On the remote, it allows the user to select various options such as auto/manual program, upward/downward, lumbar heating and massage strength Plus, the user can customize their massage by pressing the Spot or Partial Back Massage button which allows the user to localize the massage.

Bluetooth Speakers
Otamic 2X is equipped with Bluetooth technology which allows the user to listen to music on high quality speakers located at the headrest. The user simply can sit and relax while listening to their favorite music.
Footrest Recline
Footrest automatically moves when moving to the reclining position.

---
DIMENSION
SPECIFICATION
Product Name
Otamic 2X
Power supply
120V, 60Hz
Power consumption
60W
Default Timer
15 min
Dimensions (WxLxH)
Upright: Approx. 45.7"x27.9"x39.4"
Reclined: Approx. 54.7"x27.9"x30.7"
Weight
Approx. 115.5 lbs
Usage Condition
Environment temperature: 32°F~95°F
Contrasting humidity: 20-80RH
Storage Condition
Storage temperature: 32°F~95°F
Storage humidity: 20-80RH
Maximum body weight for user
260 lbs